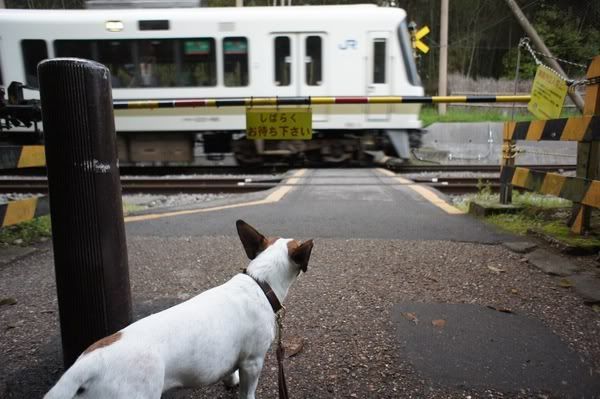 待つこと。
犬は、みんなが思ってるよりも、
待つことが得意なんです。
踏み切りでも、しばらく待ちます。
ごはんやおやつも、待ってられます。
おとうさんが、個室にいるときも、
ドアの外でずっと待ってます。
ちっちゃいときから、
ずっっと、待つのは得意です。
<『ブイヨン豆知識(未刊)』より>
the small trivia called waiting
More than expected,
Dogs are good at waiting.
He will wait for level crossing.
He will wait for meals and desserts.
Even when Dad is in his studio,
He will wait and wait outside the door.
Ever since it's just a small puppy,
He's been really good at waiting.
~From Bouillon Trivia "Buiyon Mamechishiki" (Unpublished)~
Originally written by 糸井重里の気まぐれカメラ Translation by SpiritDreams
---
I love how Itoi-san wrote about his son & soulmate ブイヨン in his 気まぐれカメラ.
Love is powerful and it is even more powerful when you have all your love for just one being.
ほんとうにくすぐったくて暖かい
そして羨ましくて
いとしい
自分もいままで愛していた人・物を
ひとり・ひとつ100%の愛情が注げ続けるように頑張りたい